Our brand new cloud-based portal makes outsourcing your payroll with us easier than ever. It has been designed to increase efficiency and reduce the time you spend on administrative tasks across your business, as well as ensuring all of your data is kept safe and secure. It enables you to easily share important documents, add employee data, and view reports, from one central location.
Features and Benefits:
Fully Accessible: Access the portal wherever you are and on any device. This gives you even more flexibility and control over your payroll data.
Securely Share Documents: It features a message inbox so you can easily communicate with your Cintra Outsourced Services Team from one central location. From here you can safely and securely share data and keep track of important information.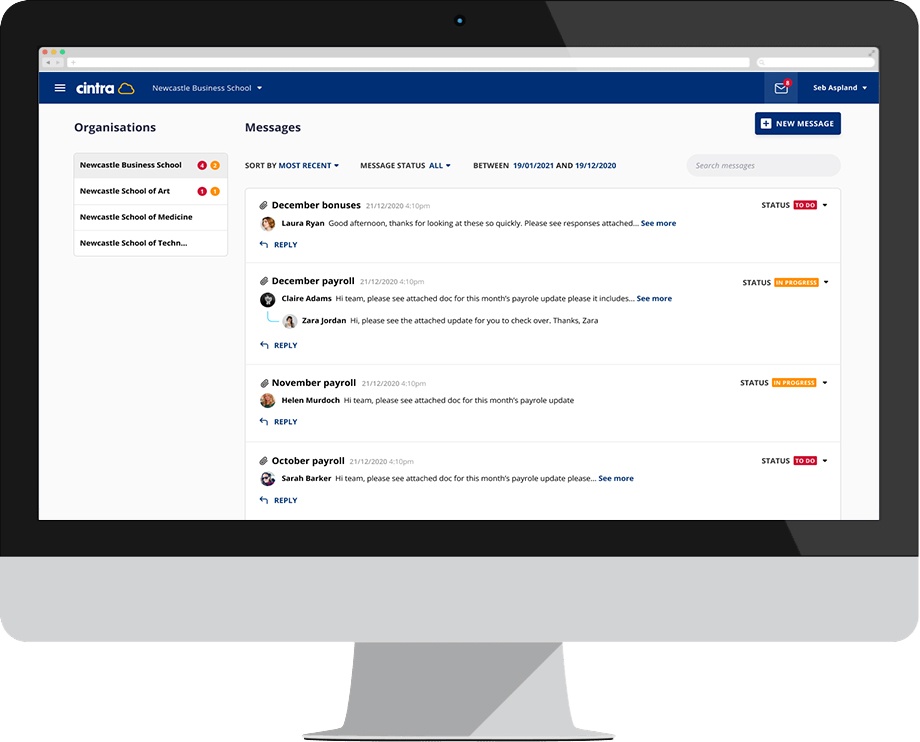 Easy Reporting: Reports can be easily viewed directly from the portal so there is no need to email attachments; everything is safely stored to access whenever you want.
Highlights Key Information: Without even looking for it, you can receive access to key information. Your homepage provides pay variance indicators so you can easily see how many starters and leavers have been processed since the last pay run.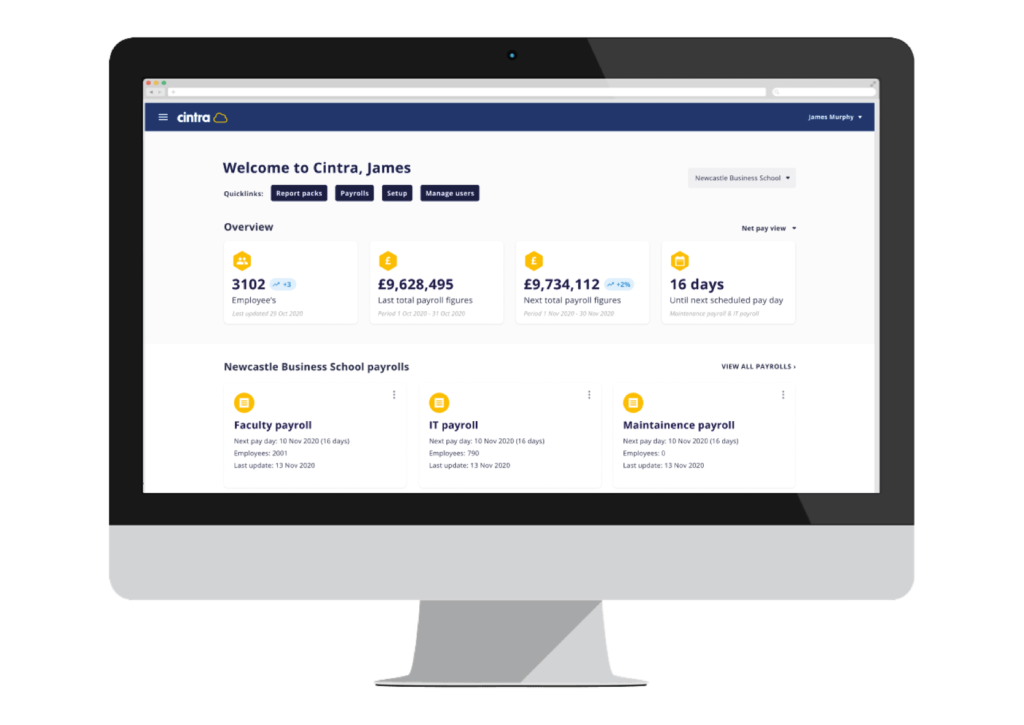 Enables API's: Fully integrate the different software that you use, reducing the time spent on administrative tasks, and running payroll.
Import Employee Data: Directly import multiple employees into the system at one time via a spreadsheet. There is also the function to individually add employee details.
"The instant relevant data is great, and being able to easily jump straight into payrolls from the homepage is a big timesaver" Former Payroll Specialist
Interested in finding out more about Cintra Cloud and outsourcing your payroll with us? Speak to one of our expert team today:
Get In Touch