We all know the saying, "healthy body, healthy mind" and lockdown has certainly inspired a number of new health initiatives, designed to keep people healthy and sane in these strange times. In fact, most people are now walking so much it seems as though the general population are all aiming for a Duke of Edinburgh Award!
Cintra Software Developer, Anthony Clydesdale was so inspired by the efforts he saw all around him that he decided to encourage his colleagues at the friendly face of HR and payroll to become the friendly face of health and fitness too!
Following in the footsteps of Bill Bryson's walk in the woods, Anthony decided that it would be a fantastic idea to encourage his colleagues to join with him and cycle The Appellation Trail (virtually of course!).
CEO Carsten Staehr thought it was a great initiative and soon there were a team of eleven signed up to The Conqueror Virtual Challenge, tackling the 3,176.6 KM of the Appellation Trail. As well as encouraging everyone to stay active, Carsten thought this would be a great way to engage the whole Cintra family, as they were able to track the virtual progress of the team and encourage colleagues along the way.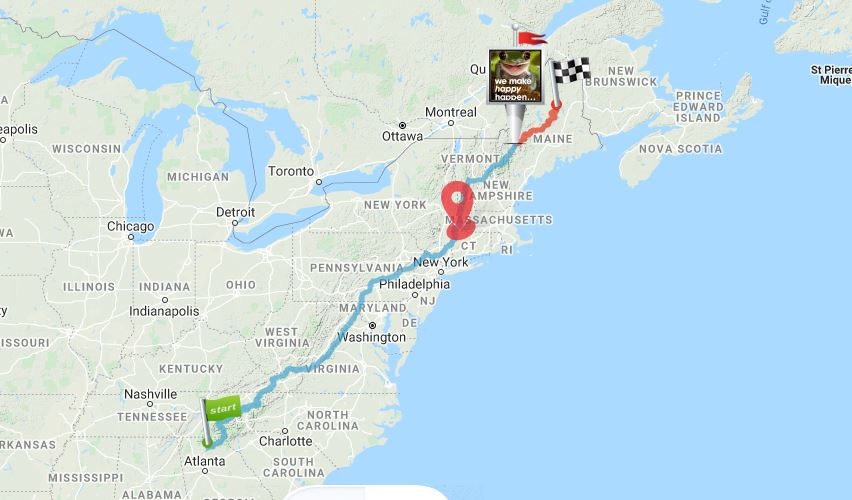 In typical Cintra style though, the team thought that it would be even better if it could benefit others in the process too…and so the latest Cintra fundraising initiative was also born!
A keen supporter of Newcastle based charity, Comrades for Children Overseas (COCO), Anthony suggested that the team could aim to raise a pound for every mile cycled, which could then be donated to the COCO 'Schools for Life' project.
COCO believes that all children, regardless of race, gender, ethnicity or economic circumstance should have the opportunity to receive an education and its Schools for Life programme seeks to ensure sustainable education projects, in Tanzania, Kenya and Uganda. The Covid 19 pandemic is having a devastating effect worldwide and COCO is working hard to help its current Schools for Life communities to make sure that its most vulnerable children can be taken care of.
CEO Carsten Staehr commented: "I was delighted with Anthony's suggestion, and the fact that the team were on board with his idea 100%. I appreciate that these are difficult and uncertain times for us all, so the fact that we can make a real difference to the children and teachers COCO seeks to support makes me so proud. I have been humbled by the daily stories of people going above and beyond to help others in these extraordinary times and I'm delighted that Cintra is playing a part too."
Founder of COCO, Steve Cram CBE commented: "A cycle challenge in aid of COCO just wouldn't be the same without the enthusiasm and support of the Cintra Team. For as many years as I can remember now, Cintra have been hugely supportive of the annual COCO Coast to Coast cycle challenge and it's just brilliant to see that during the current pandemic this hasn't stopped the drive and determination of all the team members. I can't thank Anthony, Carsten and the whole team enough for their ingenuity to come up with the challenge and hard miles in the saddle to reach the target of 3,176.6KM all in aid of COCO. We're hugely grateful!"
If you would like to support the Cintra team in making the lives of these vulnerable children safer and brighter, you can donate below:
Click here to support Team Cintra
Just one pound per mile can make the world of difference!