Welcome to our Live Blog covering our Cintra Conference. Here you'll be able to keep up to date with everything which is happening during our conference, as well as some sneak peaks, and some interesting questions.

You can also follow us on Linkedin & Twitter for updates there too!
Day 1: 9:30am
Our Conference has officially kicked off this morning with our 1-1 sessions happening in our Hoults Yard Offices.
Day 1: 12:15pm
We've made it to the Crowne Plaza, and are set up and ready for Registration to begin soon! We look forward to welcoming everyone to our Workshops this afternoon!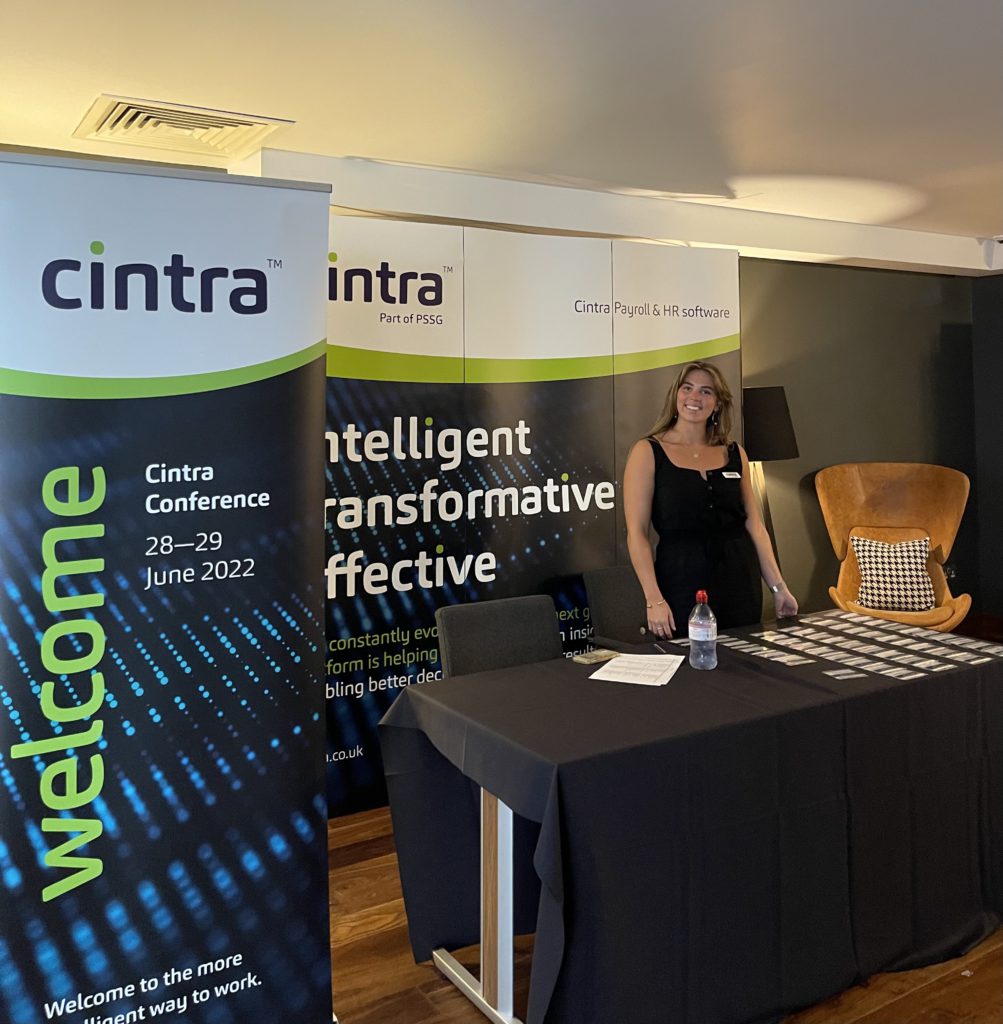 Day 1: 1pm
Our Workshops have kicked off, first up is 'What can you do with IQ Software' and 'Getting the best out of Cintra Cloud – Messaging Service and GDPR compliance and Manual changes to data'!
Day 1: 2pm
The second round of workshops are in full swing, our amazing team of Gill Casey and Clare Bell are doing a fantastic job, and feedback so far has been all positive! Our current sessions are: 'Understanding filters in Cintra iQ' and 'Getting the best out of Cintra Cloud – New Starter Wizard and Managing Leavers'.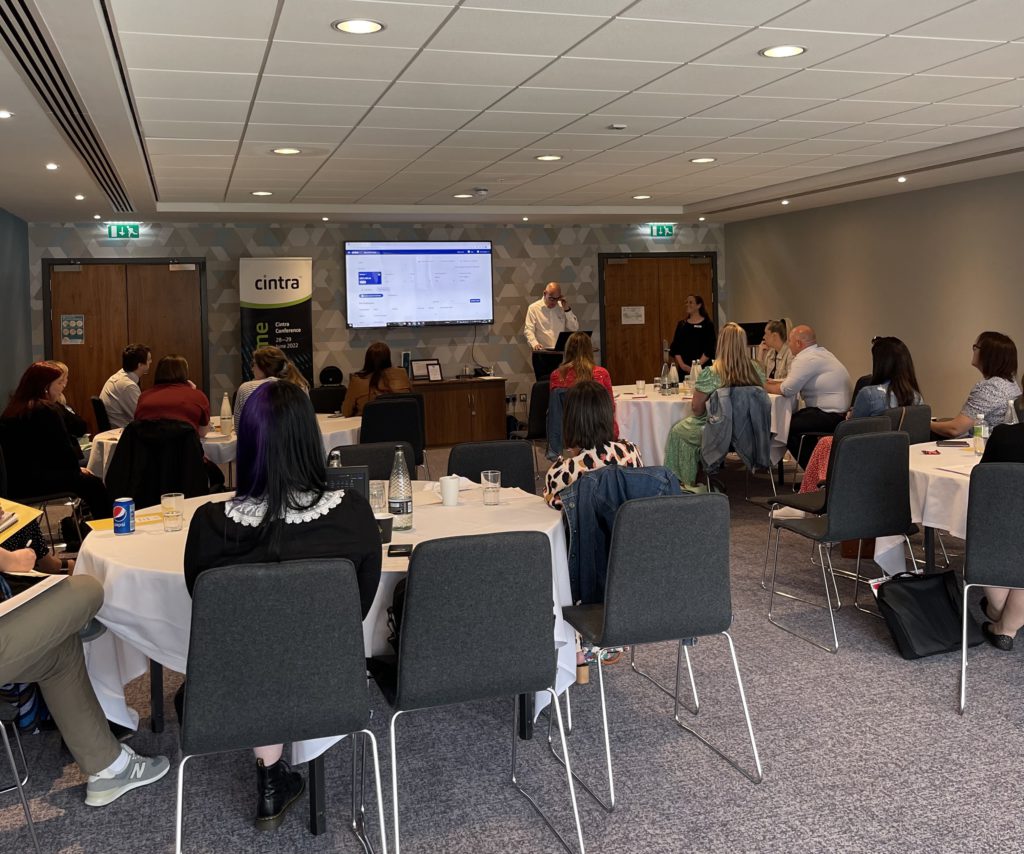 Day 1: 2:45pm
Unaterra have joined us to talk bout the ABC's of Global Expansion!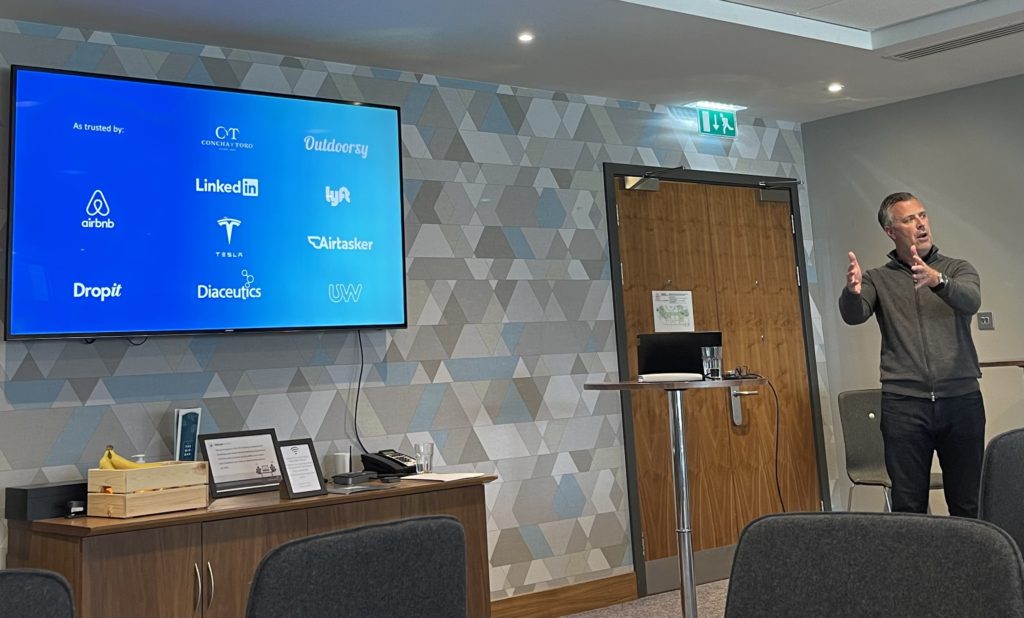 Day 1: 3:30pm
Our 'Gender Pay Gap Reporting' and 'Creating Complex Reports' workshops are taking place. In our gender pay gap reporting workshop our customers will be learning about how to create your Gender Pay Gap reports from CintraIQ. And our Customers attending the creating complex reports workshop are currently discussing differences between record filters and data filters when filters in reports.
Day 1: 4:00pm
Final workshops of the day are about to begin. Customers will be learning all about increasing efficiency with work flows, automation and report packs or monthly contributions reconciliation in CintraIQ for Education.
Day 1: 5:45pm
We've made it to Hawkers Market for our evening reception!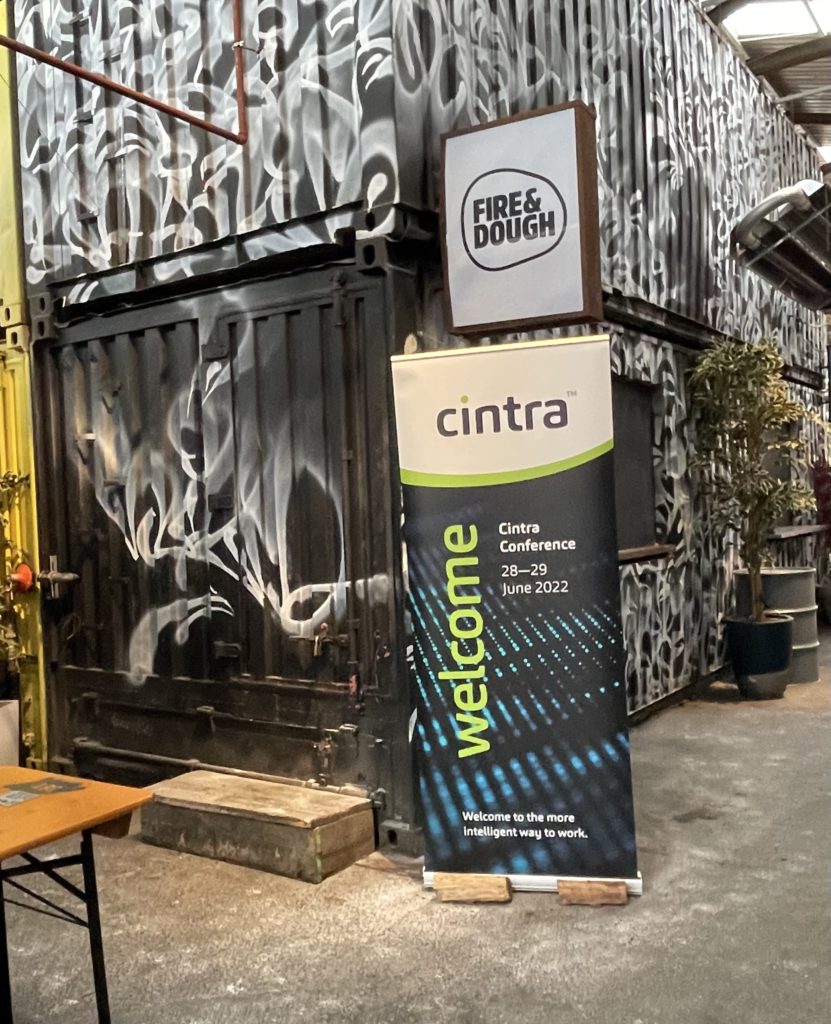 Day 1: 9pm
We hope that everyone enjoyed day 1 of the Cintra Conference. We've had a fantastic evening at Hawkers Market, and we look forward to welcoming everyone tomorrow for Day 2!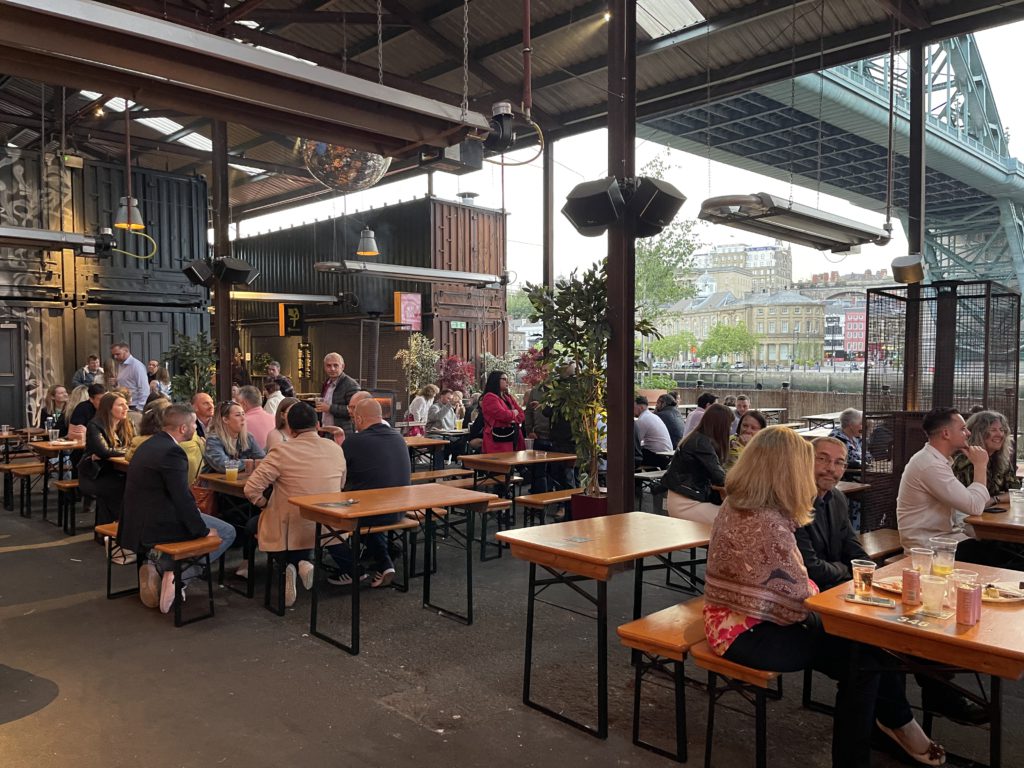 Day 2: 9am
Ready for Day 2 of our Conference! We're excited to kick off in 15 minutes with our welcome from CEO Eric Dunmore!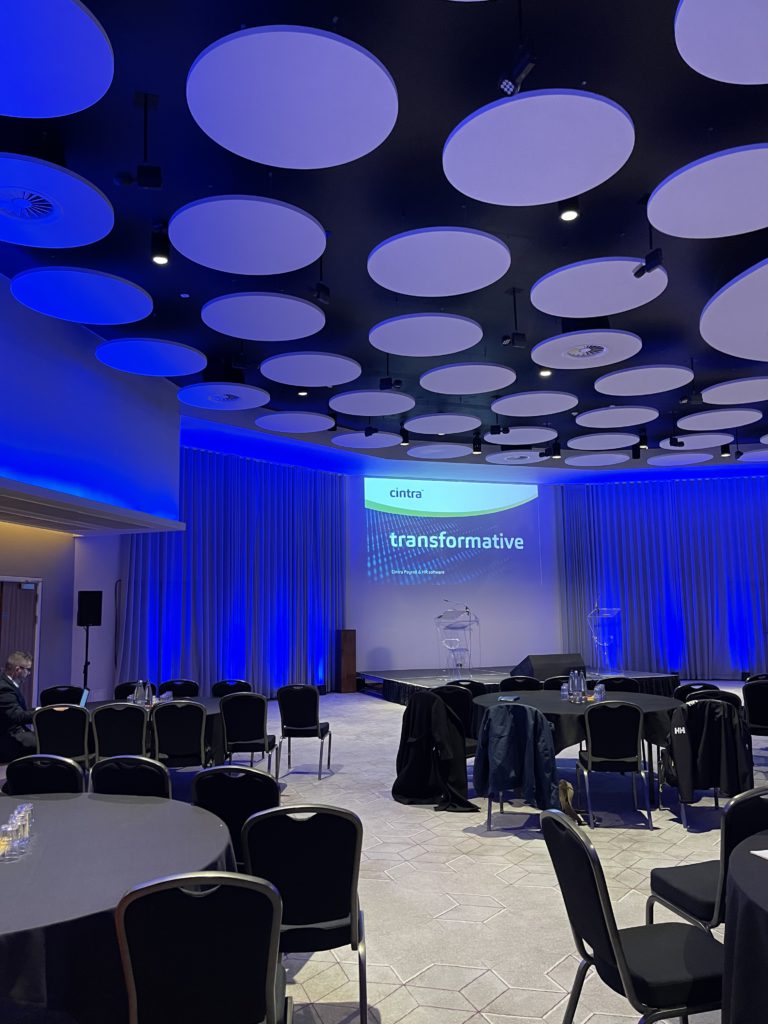 Day 2: 9:30
We've officially kicked off with our welcome address from CEO Eric Dunmore!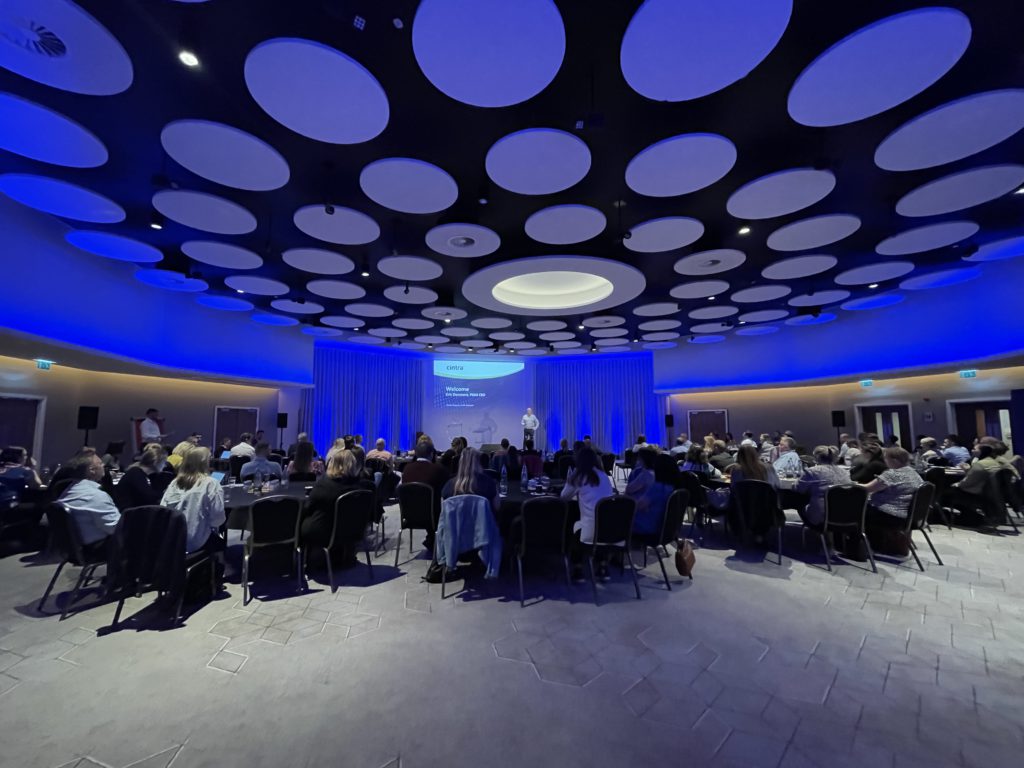 Day 2: 9:45am
Our COO Dan Brooker shared how we value our customer feedback & discussed changes we've made to address any customers concerns or queries! We always want to hear from our customers to make the product exactly how you need it to be!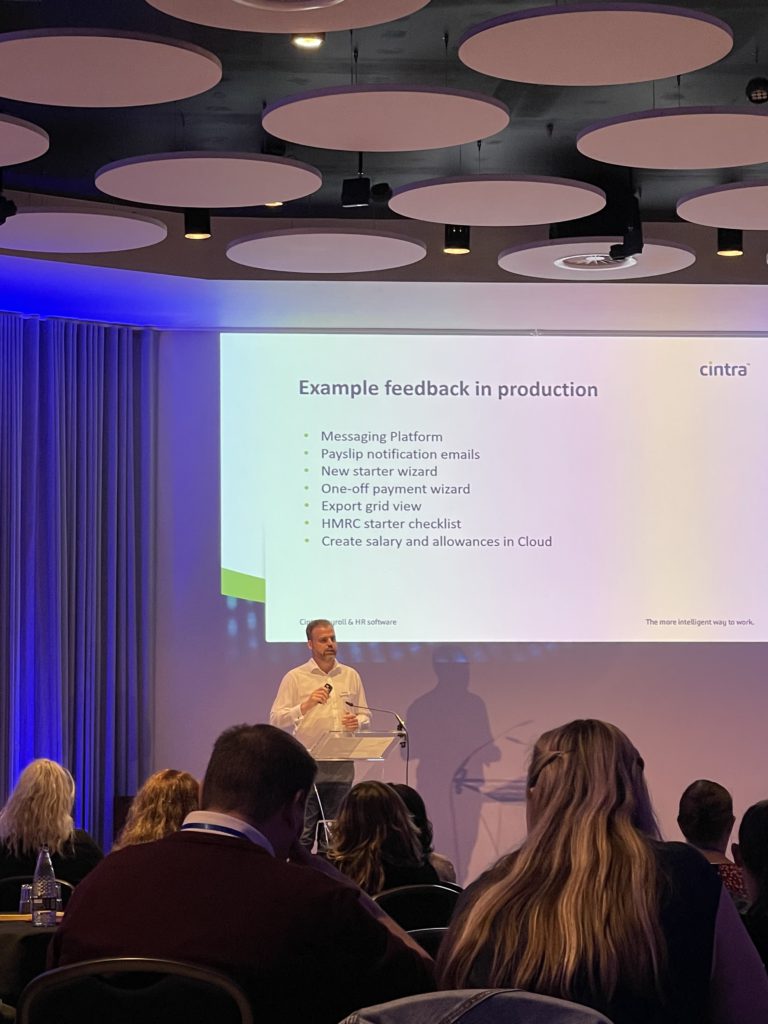 Day 2: 10:00am
Dave Edwards, Product Manager, Pinpoint shared how their integrated tracking and applicant systems work.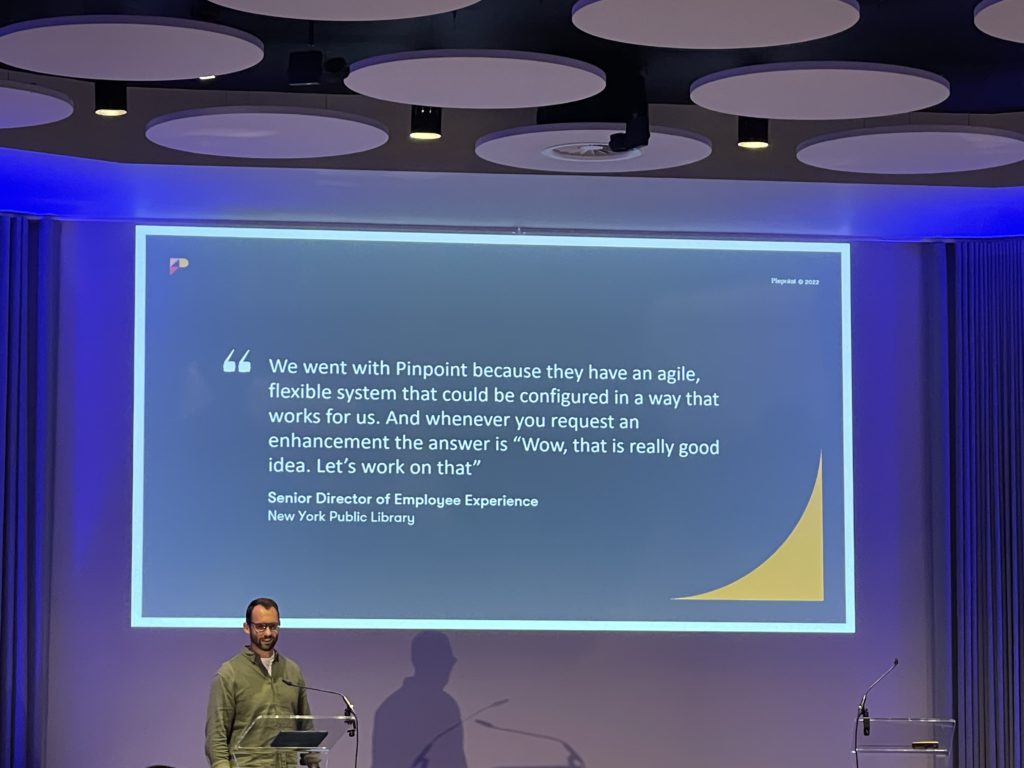 Day 2: 10:15am
Our Head of Product Jess Mcevoy introduced our partnership with IntelliHR to launch our new product CintraHR!
Day 2: 10:45am
Rob Bromage founder of IntelliHR has demonstrated how CintraHR works. Stay tuned on our website in the coming weeks for more information!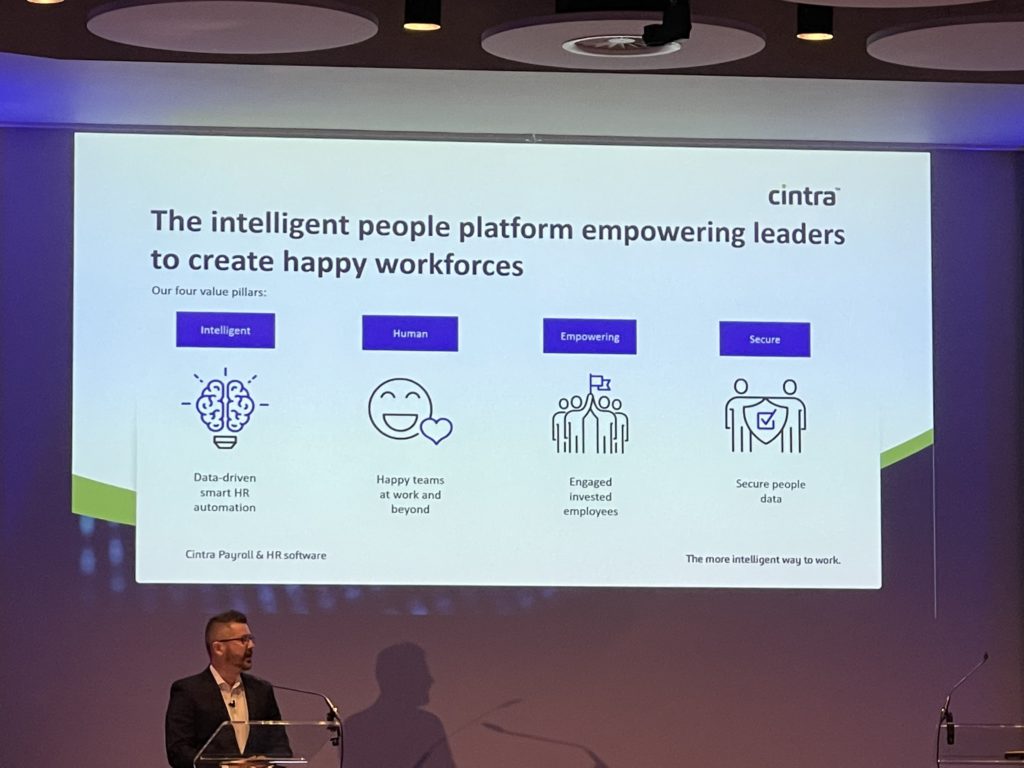 Day 2: 11:15am
After a short coffee break we're back for session 2 of this morning. CTO Seb Aspland has taken the stage to discuss how we're improving Cintra SaaS & Cintra Cloud.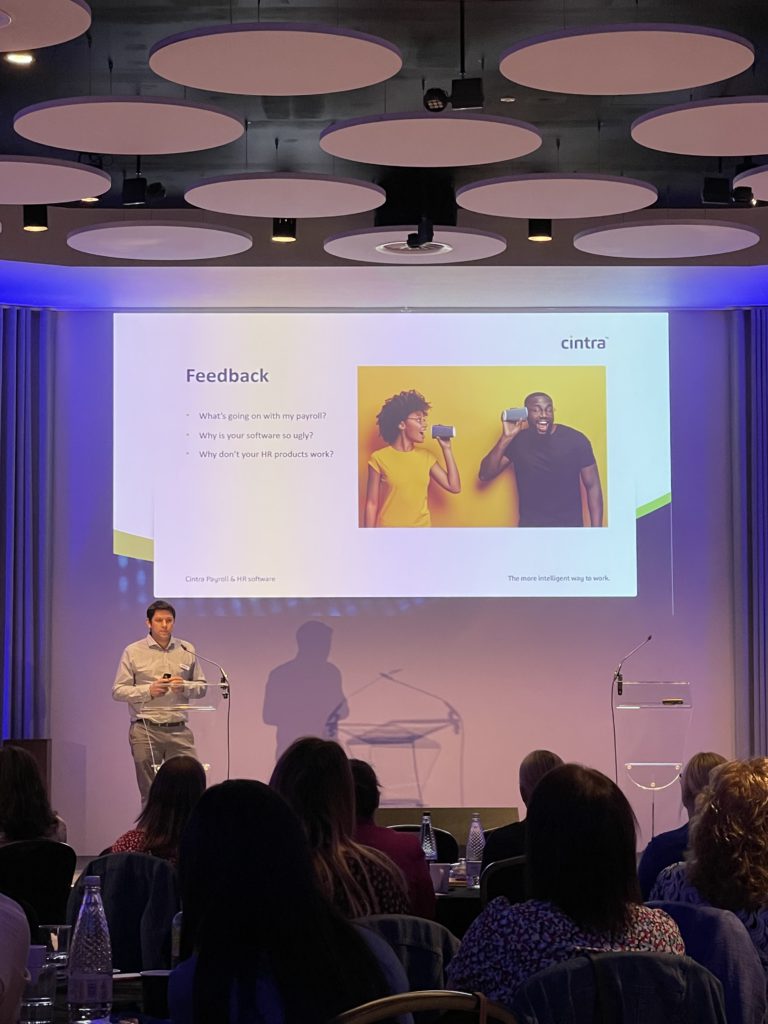 Day 2: 12pm
We now have Matthew Akrigg from CIPP sharing a payroll update about employee financial well-being!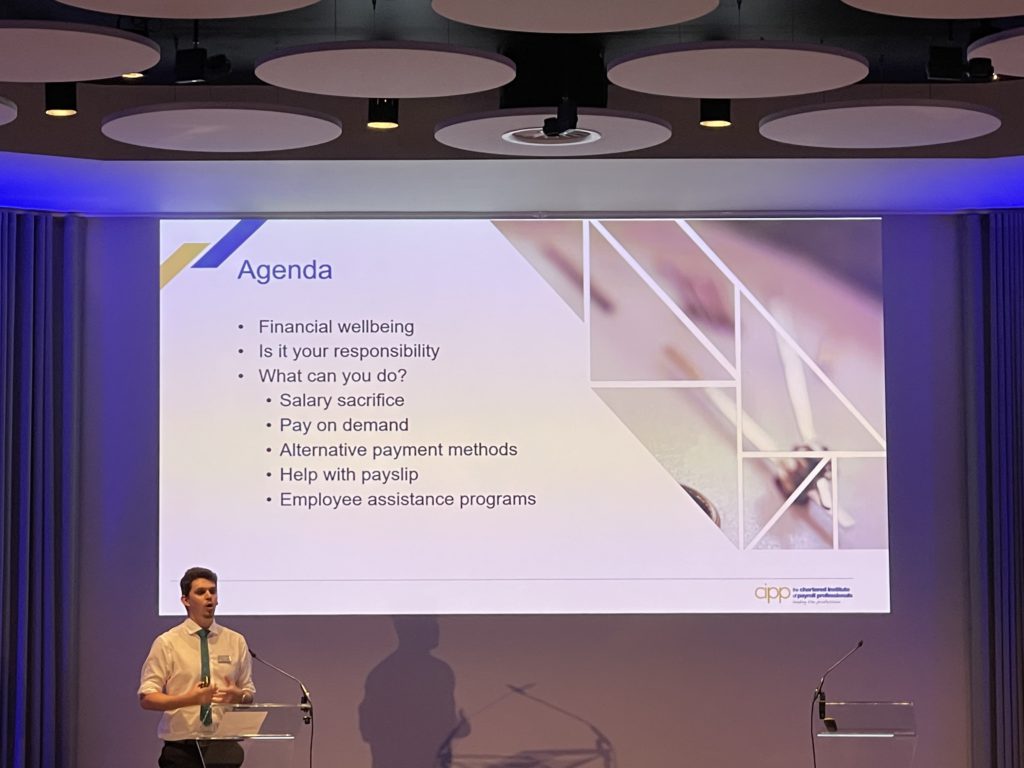 Day 2: 1:45pm
We're back after a lunch break with Nick Saunders sharing his Insights Profiles. Do you know your profile?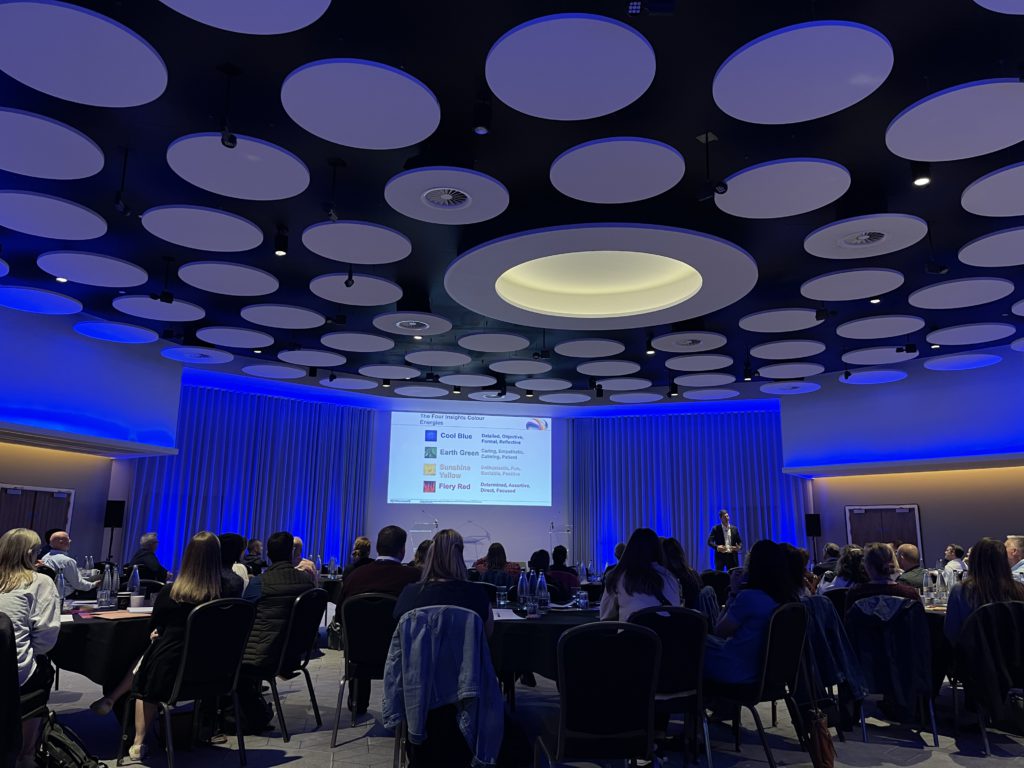 Day 2: 2:20pm
Intelli founder Rob Bromage is now sharing the power of data!
Day 2: 2:45pm
Seb Aspland is sharing with our customers what the future of Cintra looks like. Discussing each product and how we plan to improve and new features we'd like to include going forward.

Day 2: 3:10pm
Do you know the differences in HR & Payroll in different countries? David Wall, CEO of Unaterra is sharing how Unaterra help companies with international Payroll!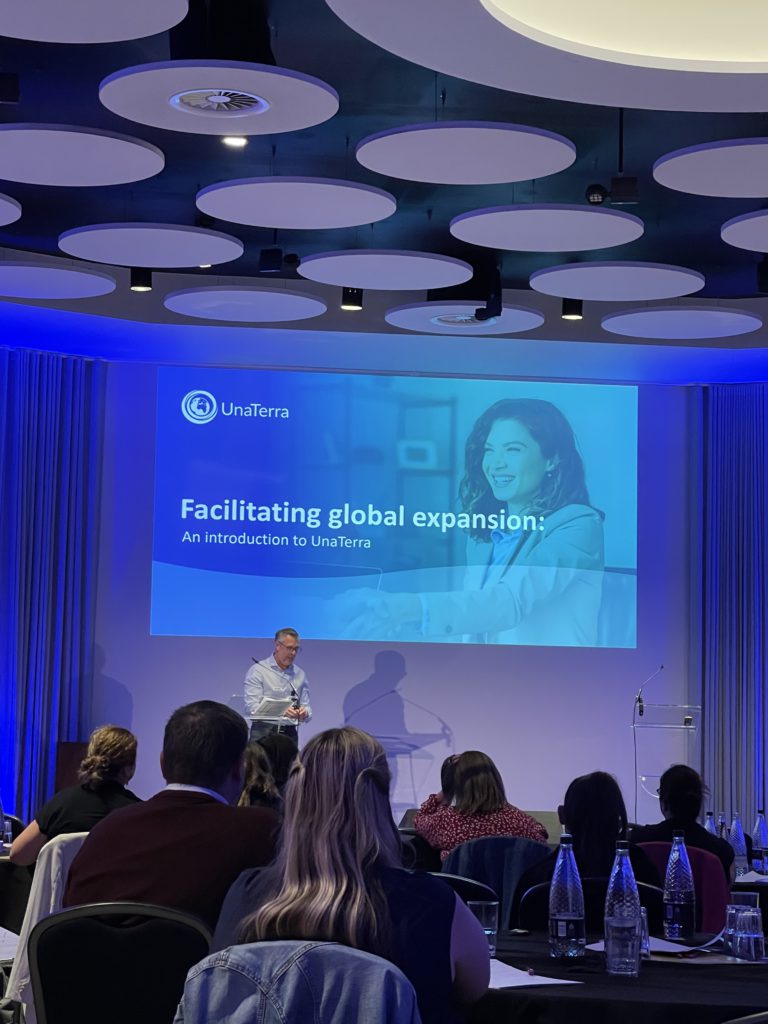 Day 2: 3:30pm
Our Cintra Conference 2022 has come to an end!