Meet Christine Hannant, Senior Payroll Administrator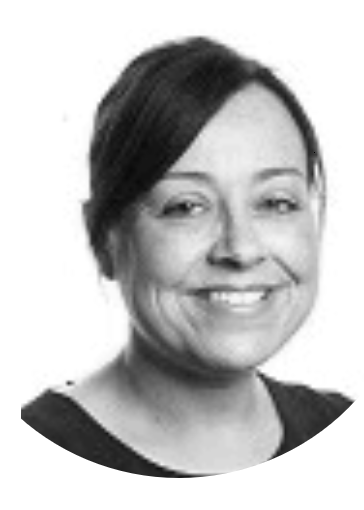 Christine's main focus is to work with our customers to ensure their staff are paid accurately and on time. Her great customer service skills and industry knowledge help her to understand and manage each customers requirements effectively, whilst her attention to detail and numeracy means she is able to deliver thousands of compliant payslips each month.
What year did you start working at Cintra?
2021
How did you get into the payroll industry and the role you're in now?
I started off at college training to get my Association of Accounting Technicians (AAT) qualifications and took my first job within a finance department. A few weeks after starting, the payroll manager left, and I was asked to help cover the role as payroll had been part of my AAT course. They never found a replacement and I continued to manage it for over the 22yrs and attained my CIPP qualification. I was then made redundant during Covid which made me take stock of my career. I decided that payroll had been the part of my job I loved the most, so decided to move away from finance and focus on my career in payroll, which is how I then joined Cintra.
What has your career path been like at Cintra?
I only joined Cintra 10 months ago, so my focus has been getting to know the systems and my customers. I've recently worked with the implementation team to help fine tune our services and processes for one of our larger customers who migrated over to Cintra from an older legacy system. This was a challenging project where my understanding of payroll from a customer point of view really came in handy.
What do you enjoy most about your job?
Building strong relationships with my customers and being able to deliver a great customer service, because at the end of the day people do business with people they trust and like and having a good relationship makes everything run that little but smoother. It also helps I'm part of a fun team, who have a great sense of humour and team spirit.
What are you working on now?
I'm working on processing one of my largest customers payrolls, so it's pretty hectic. I work across 18 companies, looking after 26 payrolls comprising over 4,000 payslips a month. This customer has over 1,300 payslips which are processed monthly.
What do you do in your spare time?
Mainly seeing friends and family. We love to eat out or go to the theatre and I'm also into my arts and crafts. So, if I get the time to relax, you'll find me chilling out doing my embroidery.
What was the last film or book you read?
I'm not really into films, so the last one I watched was Polar Express at Christmas. The last book I read was My Sister Milly by Gemma Dowler. It shares the heartbreaking account of Milly Dowler's disappearance.
What's your favorite place?
York. I think it's such a vibrant city, with such a fantastic atmosphere. Over 2000 years of history, museums galore, a thriving cultural scene and not forgetting, the great shopping, what's not to love.
What Mr Men/Disney Character would best describe you?
I think it would have to be Little Miss Clumsy, due to my general clumsiness and being prone to accidents.
If you could do any job for a day, what would it be?
I'd love to be a professional cake decorator. I know someone who does it for a living, so I know it's really hard work, but I love the creativity of it. Not sure how I'd feel about it being destroyed when the cake is eaten though.
Tell us something we didn't know about you?
I once hand fed a lion. It was a few years ago and my team had clubbed together to get me a 'big cats experience', as they knew I absolutely adore cats. It was a-maz-ing! Although I must admit they are much larger up close than I thought they were going to be, but I would do it again in a heartbeat.
Where do you see yourself in 5 years' time?
At Cintra further developing my career in payroll.
Interested in joining our team? Check out our current vacancies here.