Meet Joanne Dale, Business Relationship Manager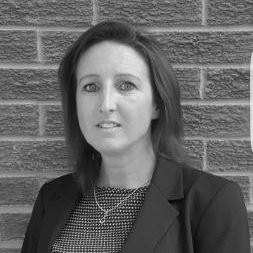 Joanne brings this wealth of knowledge in payroll and account management to her role in the sales team. With a focus on building customer relationships to expand our footprint, Joanne's bubbly personality helps her to get under the skin of our customers to understand their processes and the challenges they face. These insights then help her to identify the solutions we can provide to help them become more efficient, accurate and compliant in their payroll procedures.
What year did you start working at Cintra?
2019
How did you get into the payroll industry?
I started my career in this sector, working for a very well-known business technology provider in Newcastle, Sage, selling amongst other things payroll services. I was there for nearly five years progressing to Regional Account Manager and got to know and understand the sector extremely well.
What has your career path been like at Cintra?
When I started, my role was about supporting existing customers, making sure they were happy while upselling new services where appropriate. When PSSG acquired Cintra, the role pivoted to more of a sales and project focus, migrating customers over to our new platforms and solutions.
What do you enjoy most about your job?
I love the team… it's a really great team! And the variety of work. I'm constantly talking to customers and learning, as each project is very different. So, whether its understanding new customers' requirements and challenges or keeping up to date with all the developments being rolled out in our products, the job definitely keeps me on my toes.
What are you working on now?
I am currently working on moving our on-premise customers over to our new cloud platform and liaising with new customers from one of our PSSG sister companies, Online Payrolls as they migrate over to our solution for SMEs.
What has been your greatest achievement in your job?
Getting my black belt in Karate, it took me four years to achieve, and I then went on to take my instructor's license. It's such a great sport as it keeps me fit and I teach littles ones just starting out, which is hugely rewarding.
What do you do in your spare time?
Eating out and trying new restaurants, weekends away and walks with my dog Marnie. I'm also a doting Grandma, so love nothing more than spending time with my family, friends and one year old Grandson.
What was the last book you read/film you watched?
As I'm very busy, I don't really have time to sit and read, so I prefer to watch a film and be done in 2-3hrs. The last thing I watched was Unforgiven, with Sandra Bullock.
If you could do any job for a day, what would it be?
A Detective, solving murders. I just love crime or police dramas, finding clues and solving riddles. I think it would be exciting to try it for a day.
What's your favorite place?
For a weekend break, it would be New York. It's got a fantastic energy; I feel like I know the place as I've seen so much of it in films and the food is amazing. However, for a holiday, you can't beat Egypt. It's very laid back, hot and I just enjoying chilling out, taking boat trips, diving and enjoying the odd cocktail or two.
What Mr Men/Disney Character would best describe you?
Miss Chatterbox, as I'm always talking and like to know everything that's going on.
Tell us something we didn't know about you?
I'm only 5ft tall. Everyone thinks I am much taller because I wear heels all the time.
What's the greatest bit of advice you've ever been given? and by who?
"It's nice to be nice", and it was Grandad who told me this.
Interested in joining our team? Check out our current vacancies here.