Delivering payroll and HR solutions for over 40 years, Cintra is the heart of the Payroll Software and Services Group. We're committed to innovation, expertise, and excellence—and we're using it to change HR and payroll for the better.
The fastest growing payroll and HR solutions in the UK
Our commitment to payroll and HR is reflected not just in numbers, but in the seamless and dependable service we've created—allowing us to become one of the UK's most trusted providers.
Experience providing payroll solutions
Businesses use Cintra Payroll & HR solutions
Invested into our platform in the last three years alone.
BACS payments processed annually
From the heart of the North East, we bring award-winning Payroll and HR services to all kinds of organisations, big and small, in every sector. Our promise is simple: exceptional service for everyone. It's why our first-ever client still chooses us, even after 40 years.
Thanks to the PSSG, we've poured millions into making our services even better over the past three years. Our goal? To give you innovative and top-notch solutions that truly make a difference.
We've got incredible plans, and we'd love for you to join us along the way.
Your payroll and HR partner at every stage of the employee lifecycle
We help you keep pace with the world of work and become more agile, compliant and effective across four key service areas:
Attract, hire and onboard the best candidates with Pinpoint—the fast, flexible applicant tracking system.
Total accuracy and compliance with our range of market-leading UK and international payroll solutions.
Gain a holistic view of your people with a single system for all your people processes.
Gain full visibility across culture, performance, planning, and payroll for your entire organisation.
Cintra is part of the Payroll Software & Services Group (PSSG), and is the heart of the PSSG business strategy.
At PSSG, we believe that people are core to all successful organisations. Your payroll and HR form the base of all your employee-employer relationships—and we've got the software and services you need to build a happy, thriving workforce.
With over 40 years in the business and some of payroll and HR's greatest minds powering our solutions every single day, we're proud of what we do for our customers. Our market-leading services span the entire employee lifecycle, and our specialist areas include:
The faces behind Cintra's success
The brilliant minds and hardworking people who make everything possible are the heart of Cintra. We've got hundreds of colleagues and we're proud of every single one—here's a few of the driving forces that keep us moving:
Seb Aspland
Chief Technology Officer
Seb is responsible for product, development, and IT across the entire PSSG—bringing all of our products to life.
Dan Brooker
Chief Operating Officer
Dan is responsible for all operating activities across the PSSG, from implementation to outsourced services to software support. 
Agnes Plewa-Weir
Head of Operational Readiness
Agnes leads the Operational Readiness team responsible for streamlining procedures and processes in all Outsourced Services teams.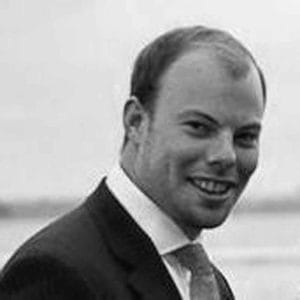 Andrew Parsons
Head of Existing Business
Andrew works with our customers to make sure they're getting the most value out of Cintra's suite of payroll and HR services.
Jess McEvoy
Head of Product
Jess is responsible for software development at Cintra, and has as twenty five years experience in the payroll sector.
Andrew Thompson
Head of Support
Andrew has 12 years experience in payroll and heads up our support team, overseeing the smooth running of the support desk.
We'll show you Cintra's cloud-based software, and you tell us about your needs and challenges. Together, we'll find the perfect payroll and HR solution for your organisation.
Got big dreams and talent to match? We want you on our team!
At PSSG, you're not just taking a job; you're starting a career you can be proud of. We're growing fast and always searching for new team members to join our adventure.
Whether you crunch numbers, craft campaigns, engineer solutions, or have skills we can't even imagine yet—check out our careers website and find your perfect fit.
The PSSG
Ford 11, Hoults Yard
Walker Road
Newcastle upon Tyne
NE6 1AB
Online Payrolls
Discovery Court Business Centre
551-553 Wallisdown Road
Poole, Dorset
BH12 5AG
Just Payroll Services
399 London Road
Camberley
Surrey
GU15 3HL
Software for People
The Maltings
Bridge St
Hitchin
SG5 2DE