Expense Management Software
Simple but sophisticated expense management software—bringing reimbursements, bills, and credit card transactions together in one easy-to-use platform.
Expense management software for modern teams
Allow your people to raise, submit and approve expenses at any time, from any location through the Capture Expense app and take control of your organisation's spend.
It was highly configurable and yet easy to understand, I've never seen any other system achieve this level of features with such an ease of use. The speed of the solution is fantastic, our internet is not the best but their software runs perfectly.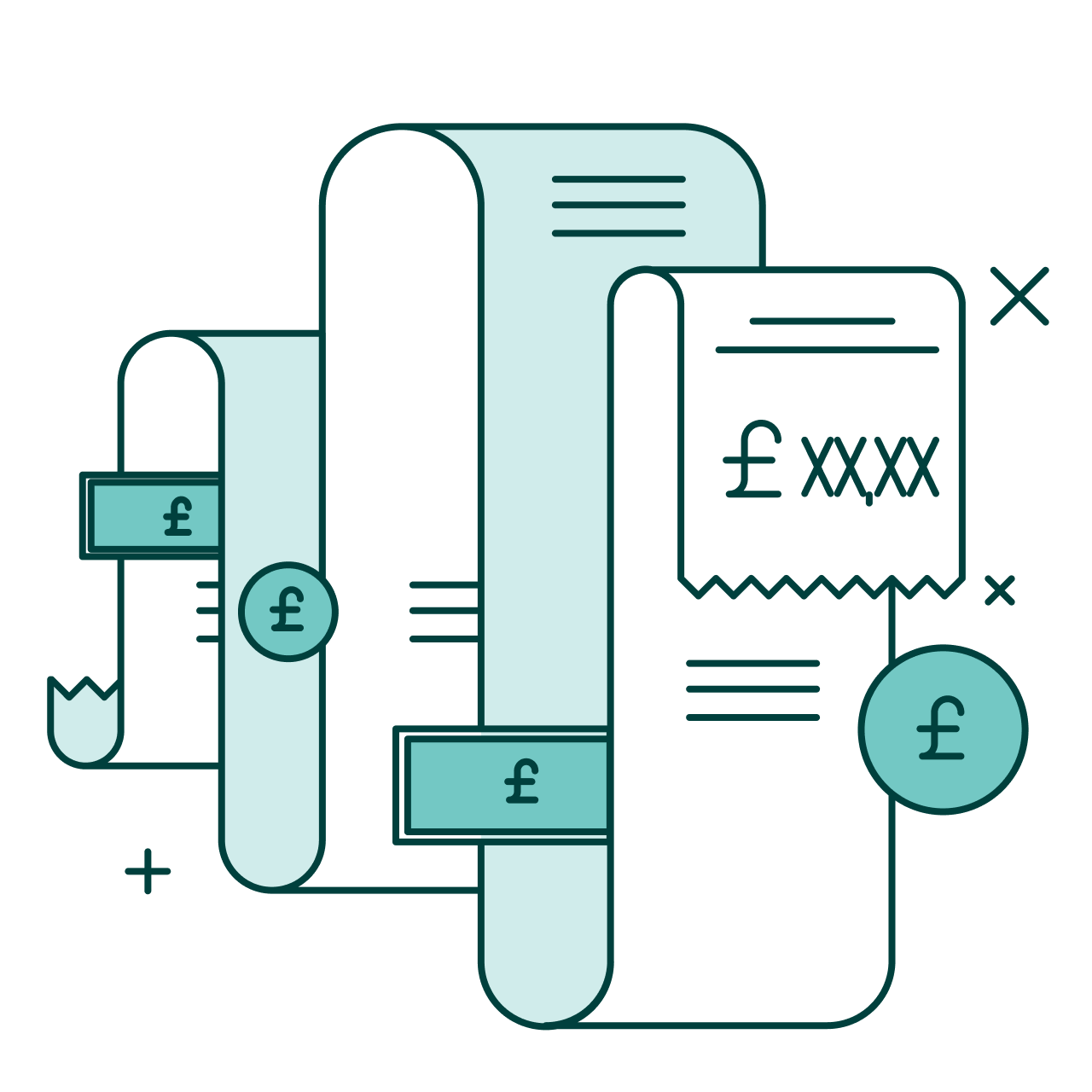 Full spend visibility in one expenses platform
Access real-time reporting of spend across your entire organisation as it occurs, across all reimbursements, bills and credit card transactions.
With complete data overview in a single platform, Capture Expense makes it simpler for management to identify trends, monitor spend and keep on top of budget and cash flow.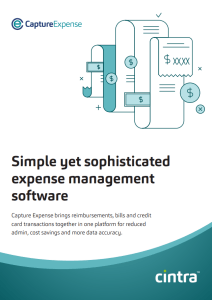 EXPENSE SOFTWARE BROCHURE
Find out more about Cintra's expense management software designed to empower your organisation, one expense at a time.
Expenses software that reduces admin and saves on spend
Discover how you can stay on top of reimbursements, bills, and credit card transactions as they happen, empowering smarter financial decisions. Here's what to expect from our expense management softwware:
Integrate with Clearspend, Barclaycard, HSBC and more
Our expense management system uses Open Banking technology to integrate with hundreds of banks and corporate cards, bringing all of your organisational spend under one roof. Get rid of those month-end bottle necks and let us fix it for you with intelligent automation.
Try Capture Expense for free
Thinking about trying a new expense management software? Give Capture Expense a go with your 14-day free trial. No credit card required.
Why choose Cintra's expense management software?
Available anywhere, anytime, on any device. organisations using our expense management system see:
What makes Cintra's expense software different
Our suite of payroll and HR software is used by our very own outsourced payroll team, and a constant cycle of feedback and evaluation has resulted in one of the most evolved systems available. We're proud to offer you a best-of-breed payroll and HR solutions that helps your organisation become more efficient and innovative by enhancing your employee experience.
Cintra's large payroll outsourcing team utilise our own software every day
Continuous feedback from our outsourcing team as well as from customers
New ideas and technology incorporated by our in-house engineers
The perfect partner to your expense management software
Manage your payroll in-house with Cintra's cloud-based payroll software, fully integrated with our cloud HR software.
A full-or-part-managed payroll service, powered by market-leading software and fully integrated with HR.
A cloud-based, integrated HR solution that helps you transform people and payroll processes in a single platform.
We'd love to hear from you
We're on hand to discuss your unique challenges, and show you how our expense management software is flexible and customisable to your needs.