Introducing Cintra's flexible, award-winning payroll solutions. Discover our range of UK payroll services and market-leading software that keep your payroll accurate, timely and compliant.
Reliable and responsive payroll solutions with Cintra
We know that choosing the right payroll solution is key for your organisation's success. Discover why Cintra stands out as the premier UK payroll service provider, whether you run your payroll in-house or outsource. 
Cintra have been fantastic to work with. They have showed outstanding professionalism, patience and understanding as we sought to improve our payroll. If we had gone with a larger organisation, I don't believe we'd have seen the same success.
A payroll service provider you can trust
Our multi award-winning payroll solutions have been delivering professional UK payroll and HR
for over 40 years—so you can trust in our expertise.
Employee self-service payroll
Payroll and HR integrations
Automated payroll management
In the seventeen years I have been a customer of Cintra I have seen their business grow bigger and stronger but the customer satisfaction and service they provide remains the same.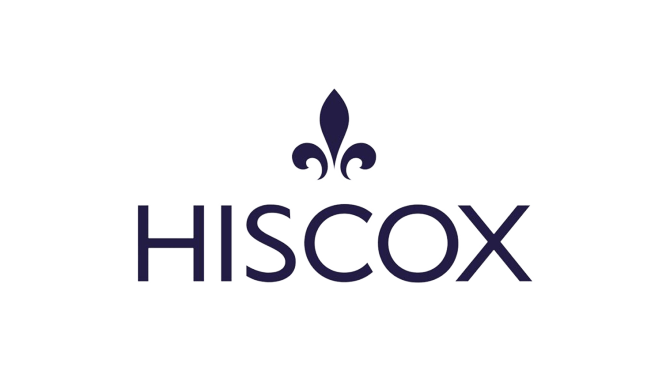 Transform manager and payroller collaboration
Cintra Groups gives your managers the power to own and enter payroll data for their teams, in real-time. With payrollers and managers working together in one centralised platform, there's no more waiting for spreadsheets, no more invisible payroll data, and no more inconsistencies in process. 
Decentralise responsibilities, transform your payroll.
Empower your teams with engaging payroll solutions
Enable your teams to effortlessly access and update their payroll information in our next-generation self-service portal, including:
Accredited excellence in payroll solutions
When it comes to compliance and cybersecurity, our payroll solutions are ahead of the curve—and that means our customers are too. You'll have total peace of mind that we're doing everything to keep your sensitive data safe and secure, while maintaining total compliance.
Admin support alongside your payroll solutions
As your payroll service provider, we can offer you support with your payroll admin, including:
Payroll solutions in action
Don't just take out word for it. Read our latest case studies and hear directly from those empowered by Cintra's payroll solutions.
Reducing an 11-day process to 2-days
Ocado set out to transform their labour-intensive payroll process into a seamless, streamlined operation with Cintra—reducing their payroll process to 2 days and saving £18,000 annually.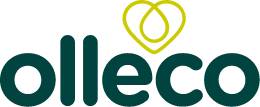 50% of time saved on approvals
Olleco relied on manual payroll processes and spreadsheets to process payroll for their 700+ colleagues. By implementing Groups, they reduced time taken for manager approvals by 50%. 
The cost of payroll solutions varies depending your organisation's specific needs—such as the number of employees you have and the depth of services that you require.
We can have a chat about your requirements and provide you with a no-obligation quote that outlines, in detail, the cost of the payroll solutions best suited to your needs. Get in touch to get your quote.
We offer both outsourced payroll services and in-house payroll software, both of which can be fully integrated with our HR software. 
Whether you're using an in-house our outsourced payroll solution, you can rest assured you're working with a payroll services provider who guarantees total HMRC and GDPR compliance across all of our solutions!
We're also on hand to ease your payroll admin burden and support you in areas such as P11D preparation and submission, employee payments, payment of liabilities, and more.
Yes, all of our payroll solutions are integrated with our HR software. So, whether you're using an in-house or outsourced payroll solution, you'll always have a single source of truth across your HR and payroll. Your data flows securely through systems, ensuring total accuracy and consistency.
Cintra is ISO27001 accredited which assures you that at every level, and in every project, information security is our number one priority.
Below is how we keep your data secure when you choose our outsourced payroll solutions; 
Multi-factor authentication is implemented in Cintra's portal. 

User security: role based access control can be assigned on a per user basis.

Data input: all data is entered via the secure portal, which means you avoid the risks associated with sending data and information via email.

Messaging: our integrated messaging tool allows you to securely communicate with your outsourced services team.  From within the portal you can directly message your OSS team, upload documents and send confidential information. 
Our payroll software is HMRC approved and as an organisation we are proud to be certified with ISO 9001, ISO 27001 and both BACS and CIPP PAS accreditation. Cintra is fully RTI compliant, HMRC compliant and provides full Auto Enrolment functionality.
Cintra have over 40 years' experience delivering professional payroll and HR solutions and support over 1,300 customers across all sectors, from public sector to education. What sets us apart is our best-of-breed software, developed inhouse and used by our own payroll outsourcing team. As our software is developed inhouse we able to listen to carefully to customer feedback and make changes, quickly
Yes, our software is date-driven which allows backdated pay to be calculated automatically.
The perfect partners to payroll solutions
Centralise your payroll with a single, global solution—keeping you fully compliant in every location.
Simple but sophisticated expense management software bringing all your spend together in one easy platform.
A cloud-based, integrated HR solution that helps organisations transform their people and payroll processes within a single platform.
We'd love to hear from you
Our payroll professionals are on hand to discuss your unique challenges, and show you our payroll solutions in action.